We hear this term "Wellness" and most simply think it means eating right, exercise, and taking supplements. Proper nutrition and physical activity is very important but that just scratches the surface of Wellness.
So let's explore Wellness and see if this path is right for you!
What is Wellness?

 
Wellness is an active process of becoming aware of and making choices toward a healthy and fulfilling life. Wellness is more than being free from illness, it is a dynamic process of change and growth.
"...a state of complete physical, mental, and social well-being, and not merely the absence of disease or infirmity."
- The World Health Organization
"a conscious, self-directed and evolving process of achieving full potential."
- The National Wellness Institute
"The concept of total wellness recognizes that our every thought, word, and behavior affects our greater health and well-being. And we, in turn, are affected not only emotionally but also physically and spiritually."
- Greg Anderson, World Reknown Sports Trainer
Why Does Wellness Matter?
Maintaining an optimal level of wellness is absolutely crucial to live a higher quality life. Wellness matters. Wellness matters because everything we do and every emotion we feel relates to our well-being. In turn, our well-being directly affects our actions and emotions. It's an ongoing circle. Therefore, it is important for everyone to achieve optimal wellness in order to subdue stress, reduce the risk of illness and ensure positive interactions.
In order to better understand Wellness and the importance, let's look at the Eight Dimensions of Wellness.
What are the eight dimensions of wellness?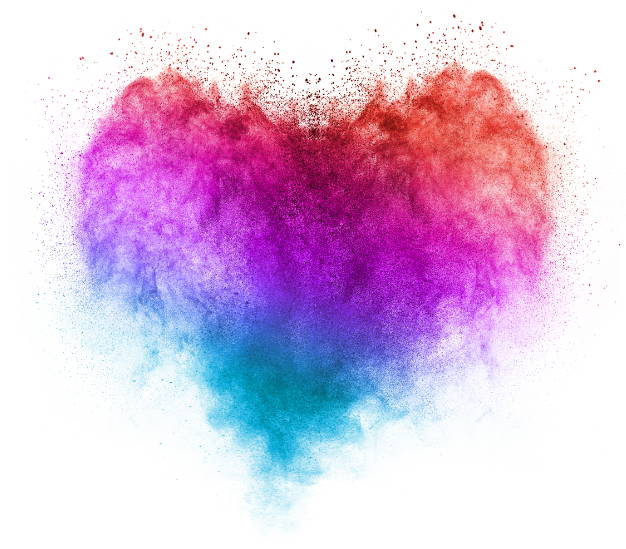 Emotional wellness inspires self-care, relaxation, stress reduction and the development of inner strength. It is important to be attentive to both positive and negative feelings and be able to understand how to handle these emotions. Emotional wellness also includes the ability to learn and grow from experiences. Emotional well-being encourages autonomy and proper decision making skills. It is an important part of overall wellness.
Emotional wellness allows you to accept how you are feeling. Once you accept your feelings, you can begin to understand why you are feeling that way, and decide how you would like to act in response to those feelings. Being emotionally well grants you the power to express feelings without any constraints. In turn, you will be able to enjoy emotional expression and be capable of forming supportive and interdependent relationships with others.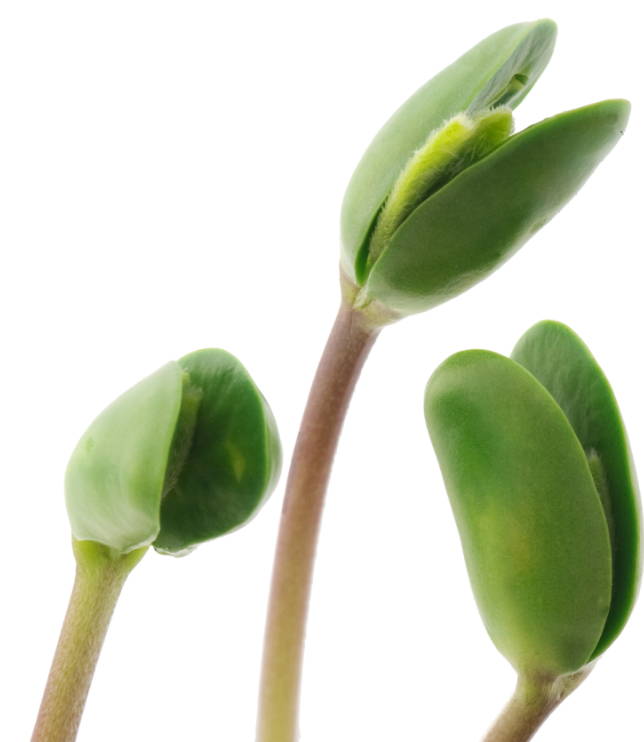 Environmental wellness inspires us to live a lifestyle that is respectful of our surroundings. This realm encourages us to live in harmony with the Earth by taking action to protect it. Environmental well-being promotes interaction with nature and your personal environment. Everyone can have a strong environmental conscious simply by raising their awareness.
The core principle of environmental wellness is respect—respect for all nature and all species living in it. Environmental wellness does not mandate that you join a movement or organization, but it does encourage you to practice habits that promote a healthy environment. When you become environmentally aware, you will be able to realize how your daily habits affect the environment. Improving environmental wellness is simple and results in a more balanced lifestyle.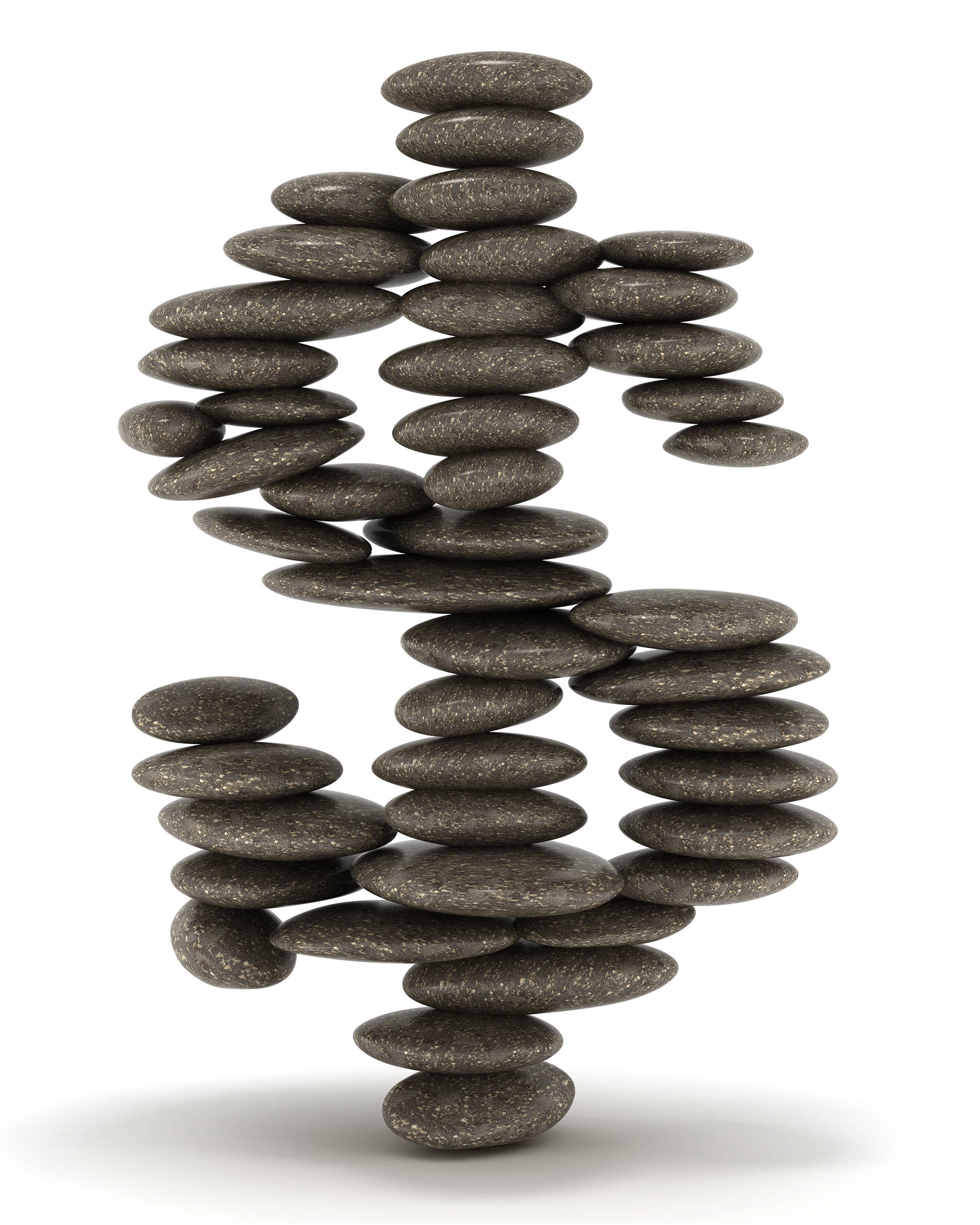 Financial Wellness involves the process of learning how to successfully manage financial expenses. Money plays a critical role in our lives and not having enough of it impacts health as well as academic performance. Financial stress is repeatedly found to be a common source of stress, anxiety and fear for college students. Keeping track of expenses, making a budget, and sticking to it are important skills to have in order to be finically responsible and independent.
Learning how to maximize your financial wellness now will help you feel prepared to handle potentially stressful financial situations in the future.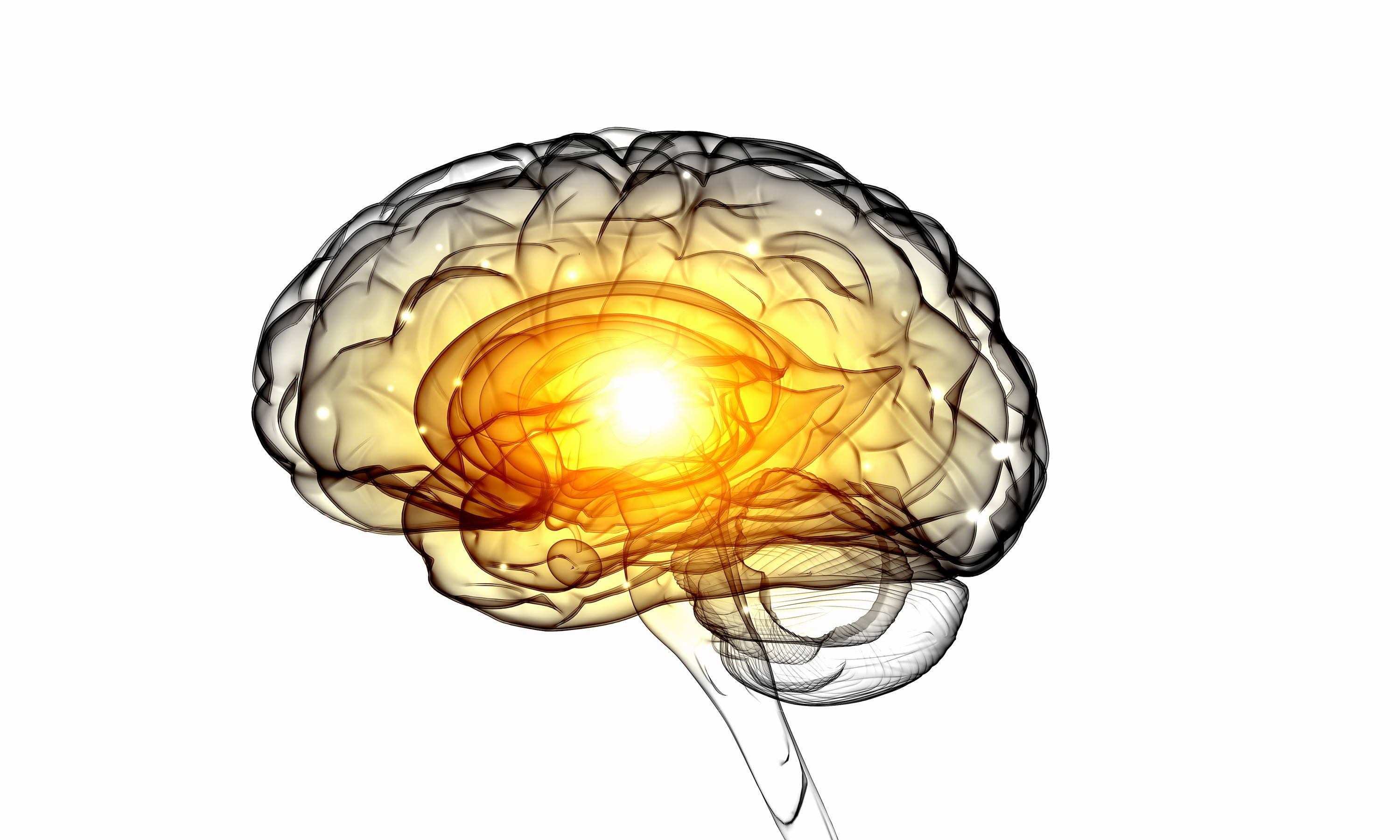 Intellectual wellness encourages us to engage in creative and mentally-stimulating activities. These activities should expand your knowledge and skills while allowing you to share your knowledge and skills with others. Intellectual wellness can be developed through academics, cultural involvement, community involvement and personal hobbies.
As intellectual wellness develops, you are able to develop personal resources that work together with the other realms of wellness in order to be achieve a more balanced life.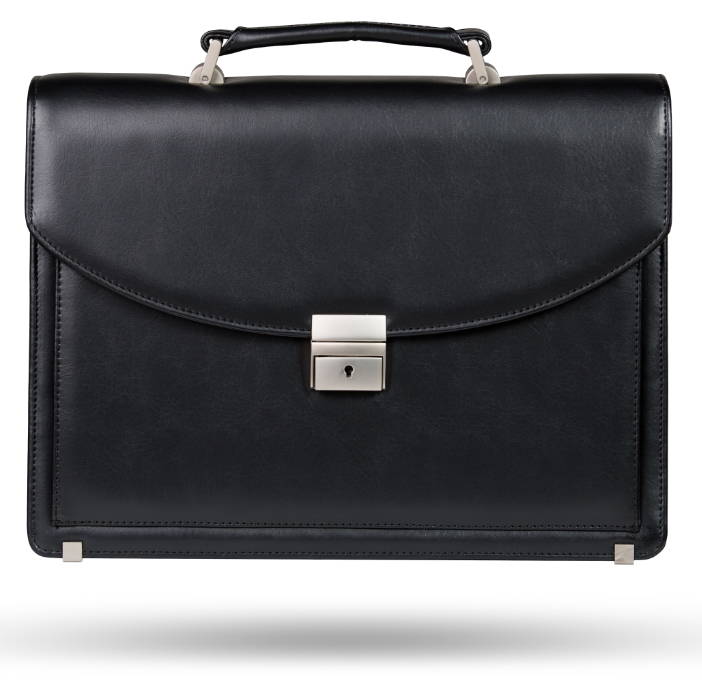 Occupational wellness inspires us to prepare for work in which we will gain personal satisfaction and find enrichment in our life. Your attitude about work is a crucial influence for occupational development. Occupational wellness allows you to explore various career options and encourages you to pursue the opportunities you enjoy the most.
This dimension of wellness recognizes the importance of satisfaction, enrichment and meaning through work.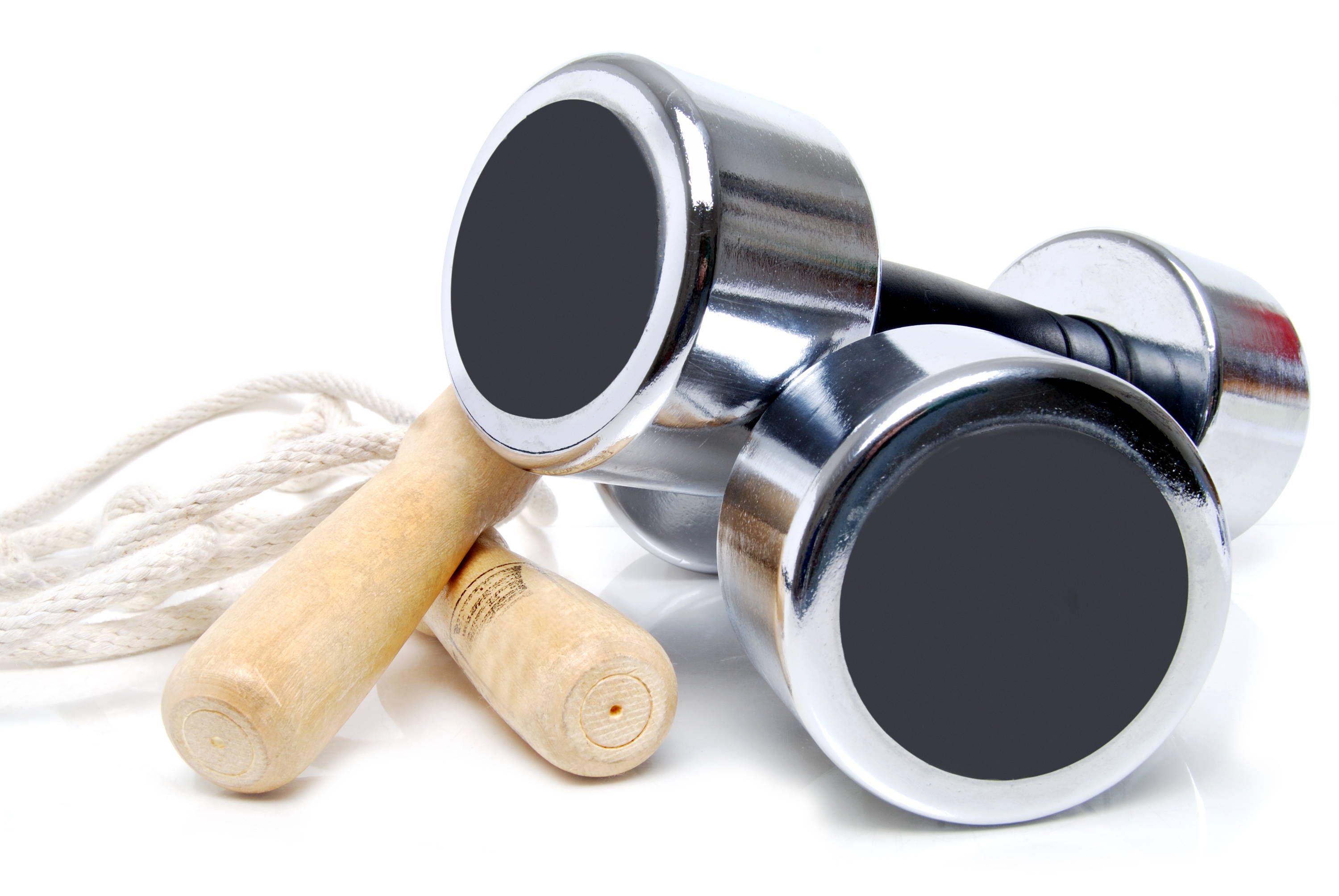 Physical wellness promotes proper care of our bodies for optimal health and functioning. There are many elements of physical wellness that all must be cared for together. Overall physical wellness encourages the balance of physical activity, nutrition and mental well-being to keep your body in top condition. Obtaining an optimal level of physical wellness allows you to nurture personal responsibility for your own health. As you become conscious of your physical health, you are able to identify elements you are successful in as well as elements you would like to improve.
Physical Wellness encourages us to care for our bodies through physical activity, proper nutrition, and a strong mind.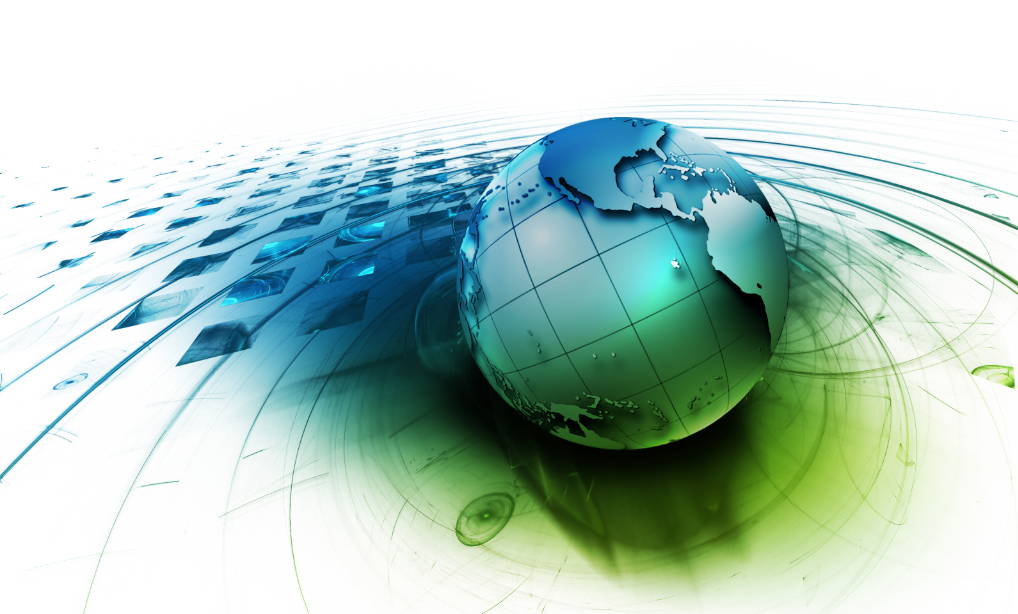 Social wellness refers to the relationships we have and how we interact with others. Our relationships can offer support during difficult times. Social wellness involves building healthy, nurturing and supportive relationships as well as fostering a genuine connection with those around you.
Conscious actions are important in learning how to balance your social life with your academic and professional lives. Social wellness also includes balancing the unique needs of romantic relationships with other parts of your life.
Spiritual wellness allows us to be in tune with our spiritual selves. This realm of wellness lets us find meaning in life events and define our individual purpose. Spiritual wellness can be defined through various factors including religious faith, values, ethics and morals. Regardless of whether you believe in a particular religious faith, there is always something to be learned about how you see yourself in the world.
Spiritual wellness not only allows you to seek meaning and purpose in human existence, but it also allows you to appreciate your life experiences for what they are. When you find meaning in your life experiences, you will be able to develop a harmony with your inner self and the outside world. In simpler terms, spiritual wellness grants you balance.
How are the 8 Dimensions of Wellness Related to CBD?
If you refer to the CBD Education page, "Why Cannabinoids Special?" The Human body has a neurotransmitter network known as the Endogenous Cannabinoid System (ECS) and it's purpose is to achieve homeostasis (meaning tendency toward a relatively stable equilibrium despite external or internal changes to the environment).
Homeostasis in a general sense refers to stability or balance in a system. Wellness is a system that includes Eight (8) different dimensions and each of these aspects are equally important for an individual to achieve a higher quality of life. The ECS is the body's natural system of Wellness Support. All the Dimensions of Wellness are intertwined and affect one another. For example; if your Physical and Emotional Wellness is in jeopardy, it can impact your Financial and Social Wellness.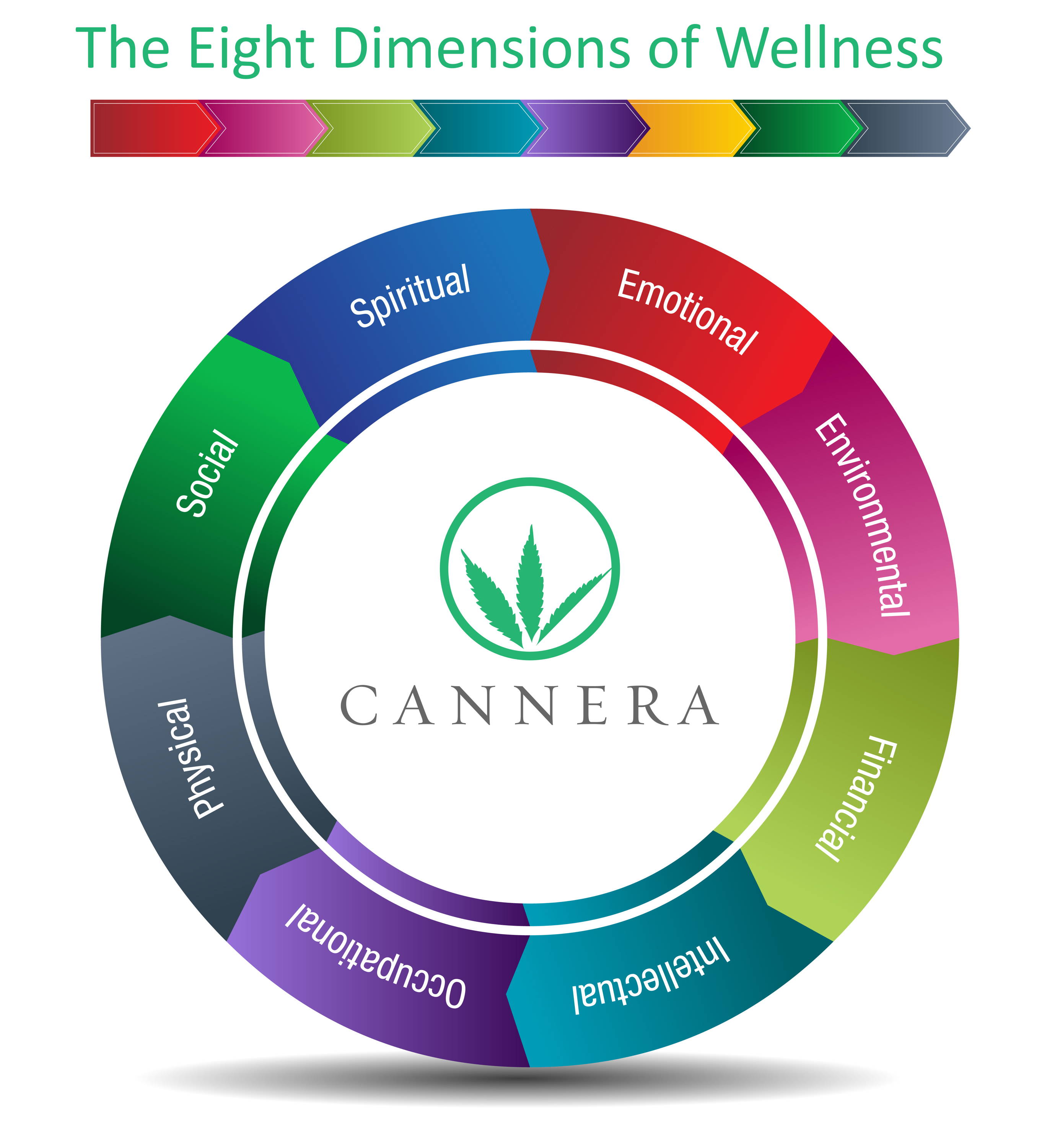 Now let's establish a way to measure Wellness and this way you can see the progress you are making with CANNERA Wellness Products.
Most of the Medical Industry uses a scale from 1 - 10 to communicate the degree of a symptom. 1 on the low end of the spectrum and 10 being the highest. We can apply a similar system to the Eight categories but in reverse; we can evaluate our Wellness areas based on how we feel.
Listen to your body!
For example, Emotional Wellness; feeling happier than you ever thought possible and wouldn't change a thing, would be a 10. Now in regards to Physical Wellness; if a patient would be in extreme pain due to an injury and having mobility issues, that patient can fall between 1 - 4. The Neutral Zone is 5, which represents being pain free but not feeling great.
Let's do a self-assestment and come up with a Wellness Score!
What is a wellness Score?
The overall objective in Wellness is to grow and achieve a higher quality of life. In order to increase your overall Wellness, one must understand their current state and make neccessary corrections to things like diet, exercise, and mindfulness. Having a goal is the key ingredient to success.
There are 8 categories and if everything is perfect; overall score will be 80.
Ask yourself how do you feel in every category and choose a number that best represents your current state, from 1 - 10. Then add them up.
Do not judge yourself!
This is a representation of many things that can be affecting you presently; some in your control and some not. The Wellness Score should be used as your compass. Each and everyday, set the intent of Wellness and you will be surprised of what comes about.
The Endogeneous Cannabinoid System (ECS), will play an integral part in Wellness Development. After 14 Days of Suggested Use, long-term benefits will start to be noticed. Some experience benefits right away. Phytocannabinoids work synergistcally with other nutritional supplements and foods. The healing signals from the body's cannabinoid receptors will utilize available nutrients to repair the body's cells. Therefore, proper nutrition is crucial to obtain the maximum benefits of your ECS. It is also advised to perform daily physcial activity and 6-8 hours of sleep.
Those that have difficulty sleeping will also be able to sleep better with CANNERA Wellness Products. Melatonin options are also available for aided sleep support.
How Can CANNERA Wellness Product Help?
Wellness is affected by Endocannabinoid Deficiency. The body utilizes the endocannabinoids it produces to restore balance. Therfore levels should remain consistent to provide relief to symptoms and preventative care. A Phytocannabinoid-Rich Wellness Plan can provide the body's ECS with an abundance of plant-based cannabinoids that the body translates into endocannabinoids. These EC's will then provide assistance to the spot specific areas when applied directly to the skin or distributed throughout the body when taken orally.
What is Endocannabinoid Deficiency?
Clinical Endocannabinoid Deficiency (CECD) is a condition where an individual produces a lower amount of endocannabinoids than experts consider to be essential in the promotion of health, vitality, and well-being.
Scientists now believe CECD may play a role in the following conditions:
Fibromyalgia
Pain
Anorexia
Depression
Stress
Neuropathy
Digestive Issues
Migraines
Multiple Sclerosis (MS)
Genetic Predispositions
Mobility Issues
Motion Sickness
Neurological Conditions
What is the Recommended Dosage to Achieve Higher Wellness?
Dosing depends on many factors including present ailments, body weight, product quality, and the body's ECS. CANNERA Wellness Products benefits can be noticed as low as 10mg. The average person should consume between 10 - 100 mg per day.
There has not been any cases of overdoses on CBD products. Taking more than the recommended dosage will be a waste of Financial Wellness for those not experiencing chronic conditions. The Full Spectrum Advanced Wellness System is designed to provide optimal and consistent levels of endocannabinoids throughout the day and while you sleep. The nano-emulsified CBD is more bioavailable which means the body benefits more from each milligram consumed.
Is A Phytocannabinoid-Rich Wellness Program Expensive?
It doesn't need to be!
The Medical Cannabis industry has exploded but there is very limited supply of product since new regulations allowed the sale of these products. The cost of producing and supporting high quality phytocannabinoid-rich products is not cheap to say the least. However, loyalty does have it's perks. Wellness Membership includes a discounted monthly plan.
Savings of 20% or more!  
In addition, CANNERA provides Wellness Support. Our Wellness Advisors are here to help you navigate the road to Wellness.
CANNERA Wellness + Benefits
20% off or more - all CANNERA Wellness Products
Wellness Advisor available from 9am to 7pm EST
CANNERA Network of Medical Doctors with focus on Alternative Medicine and Wellness
News, Insights, and Event Invites
Related Education and Videos
To Join CANNERA Wellness +
Customer must have made a prior purchase of CBD Wellness products from CANNERA. We suggest following the suggeseted dosage on the label for 2 weeks before enrolling in automatic delivery.
How Does Automatic Delivery Work?
In order to maintain healthy Endocannabinoid Levels, regular use of Phytocannabinoid-Rich Supplements is optimal. We process next month's order 15 days after delivery. The products should be delivered by the end of the third week. The goal is to provide our Members the care they need right away.
There will be a Login Page for Wellness Members with special discounts, bundles, and free shipping.
Email care@cannerawellness.com to inquire about becoming a member or submit here:
Thank you!
This field is required
This field is required
This field is required
Now that we understand how CANNERA Wellness Products can help, here is a free tool for you to keep track of your Wellness Progress.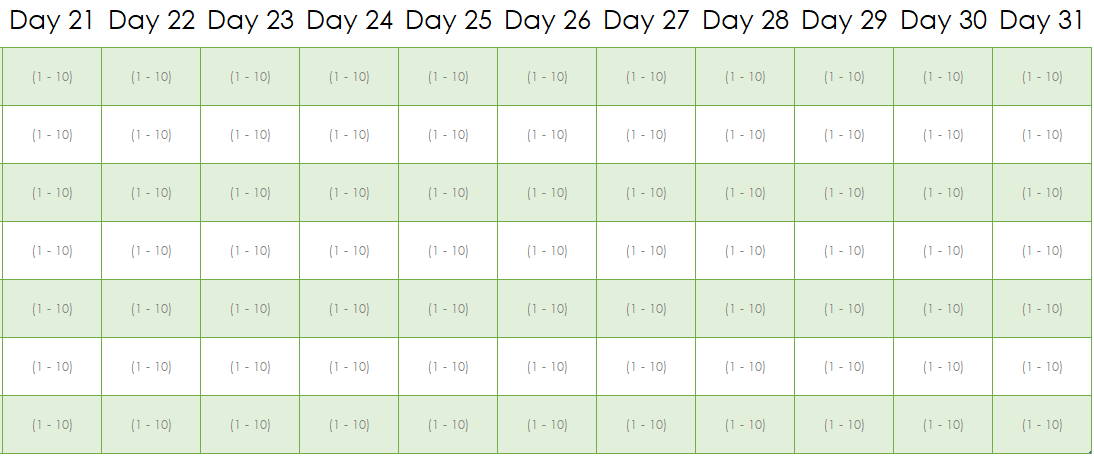 The Path to Wellness can now be achieved using the most Advanced Nutraceutical Technology to produce All-Natural Phytocannabinoid-Rich Full Spectrum Hemp Oil
The Future of Wellness is Here!